Global Assessment Report on Disaster Risk Reduction 2013
|
The United Nations Office for Disaster Risk Reduction is pleased to announce that the Global Assessment Report on Disaster Risk Reduction – the UN flagship publication on global disaster risk and disaster risk management – has been launched by the Secretary-General, H.E. Mr. Ban Ki-moon, at 10am on 15 May 2013 at the Dag Hammarskjöld Library Auditorium, United Nations Headquarters.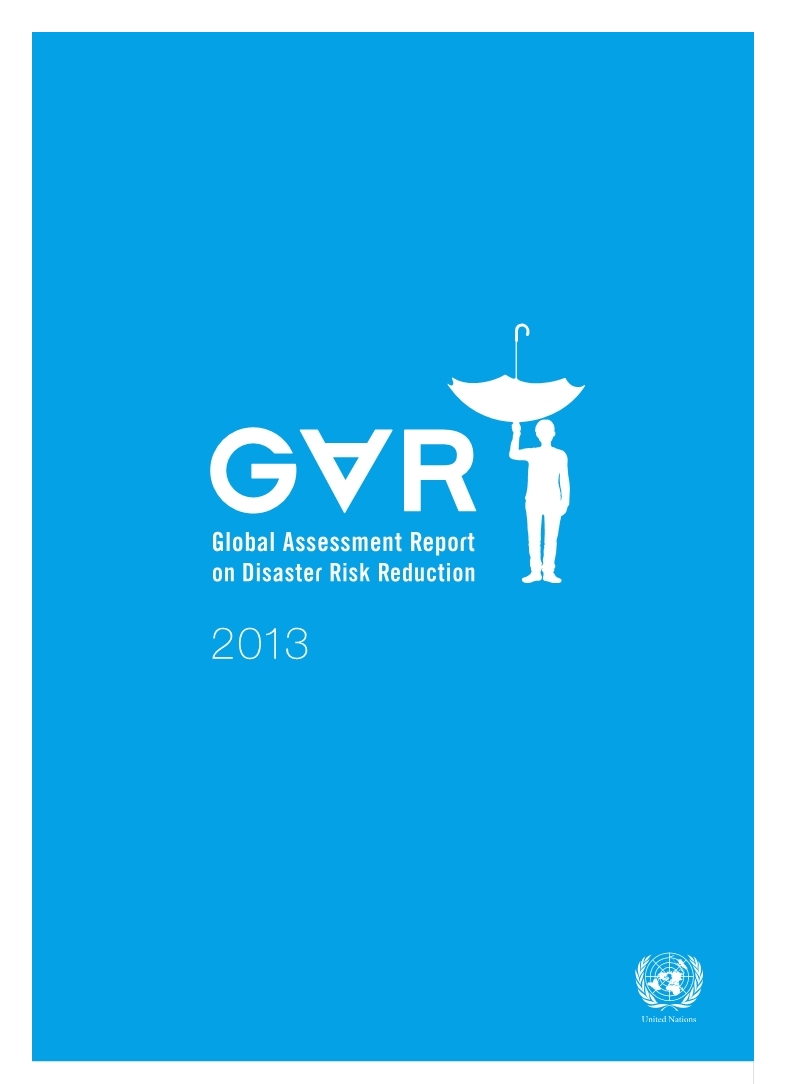 UN WARNS THAT ECONOMIC LOSSES FROM DISASTERS ARE OUT OF CONTROL AND URGES PRIVATE SECTOR TO REDUCE RISK
NEW YORK, 15 May
– The United Nations today issued a stark warning to the world's business community that economic losses linked to disasters are "out of control" and will continue to escalate unless disaster risk management becomes a core part of business investment strategies.
UN Secretary-General, Ban Ki-moon, said: "We have carried out a thorough review of disaster losses at national level and it is clear that
direct losses from floods, earthquakes and drought have been under-estimated by at least 50%. So far this century, direct losses from disasters are in the range of $2.5 trillion.
"Economic losses from disasters are out of control and can only be reduced in partnership with the private sector which is responsible for 70% to 85% of all investment worldwide in new buildings, industry and small to medium sized enterprises. The principles of disaster risk reduction must be taught at business schools and become part of the investor's mind-set."